Race Car Numbering Decal Kits
Magentic Racing Numbers
Circle Track Stock Car Number Sets: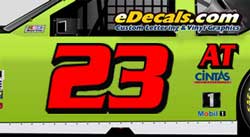 Create Your Circle Track Numbers
From street stock to modified to Nascar, we make numbering kits in many sizes and colors for cars, tow rigs and trailers

Drag Racing Number and Name Decal Kits: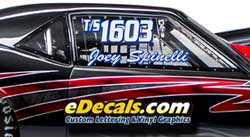 Create Your Drag Racing Numbers
NHRA IHRA NMRA number and class kits. Many sizes and colors For cars, tow rigs and trailers. These kits can be installed on any smooth wax free surface such as glass, plexi, plastic, steel, aluminum, etc.

Self Adhesive Touring Number Plates: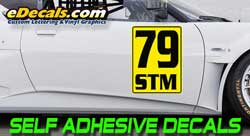 Create Your Touring Number Plate Decals
Design your touring number plate ovals that are decals and not magnets! Perfect for composite or fiberglas door panels.

Predesigned Racing Decals:
Just add your name to these professional looking racing logos.


Great for racers and hand made magnetic numbers. Cuts with scissors and you can paint it to match!

Magnet
Great for racers and hand made decals, for covering up areas, sun visors, etc. Cuts with scissors and applies to most smooth flat clean surfaces

Bulk Vinyl Material
Perfect for easily changing numbers, applies with included felt tip, wipes off with wet towel. No residue, No flaking. No hassles.

Available in 6+ colors Yellow Marker